Nomad Tarot Review
The Nomad Tarot is a limited run tarot deck created by Jennifer Dranttel. It's a contemporary white and indigo-black deck (although it mostly appears black). I was lucky enough to snag the 5th-anniversary reprint on Kickstarter. Sara Galactica provided writing for the official Nomad Tarot guidebook.
The Nomad Tarot incorporates animal and botanical imagery throughout the deck. Dranttel took inspiration from her surroundings in the American Pacific Northwest for many of the card's elements. According to the back of the tuck box, Dranttel also drew from "Norse mythology, animal totems, herbology, botany, alchemy, and the Kabbalah". The overall imagery of the Major Arcana feels very modern. I love some of the otherworldly beings that seem to coexist alongside more modern, grounded figures. See the High Priestess vs the Emperor.
With its bold two-tone line work, this a very striking deck. The Major Arcana uses illustrative and archetypal imagery.  In the Minor Arcana, pips are reimagined as crystals (earth, pentacles), feathers (air, swords), moths (fire, wands), and shells (water, cups). If you are new to reading tarot, the use of a pip system might be difficult.
The accompanying guidebook for this deck is very well put together. There are color images of the deck, along with poetry, meanings, journal prompts, and symbolism for each of the Major Arcana. For the Minor Arcana, the guide presents a more traditional numerology and elemental based approach to reading the pips. There are also helpful tables of correspondences for folks who may be more familiar with other tarot systems such as Waite-Smith.
Overall, I'm happy to finally have this deck in my collection! This would be an excellent deck if you're hoping to expand to a pips-based system. The Nomad Tarot is a lovely hybrid of Rider-Waite-Smith and Marseille with plenty of insightful twists from Dranttel.
The anniversary edition of the Nomad Tarot contains the deck, a custom tuck-box, and an official guidebook.
More information on the Nomad Tarot can be found on the Kickstarter Edition age. For copies of the deck, check your local indie tarot shops. The guidebook can still be purchased on Amazon.
(Affiliate link) Buy the Nomad Tarot Guidebook on Amazon Now:

Nomad Tarot at a Glance
Reviewed Edition: 5th Anniversary Kickstarter Edition 2018. Self-published
Creator: Jennifer Dranttel
Number of cards: 78
Major Arcana: 22
Minor Arcana: 56
Cardstock: Good, linen stock with air-cushion finish.
Card Size: 2.75″ x 4.75"
Guidebook: 66 pages, color photographs with b&w text
Box: Custom tuck box
Tarot Traditions and Systems: Rider-Waite-Smith (RWS) and some Marseille
Major Arcana Names:
(0) The Fool, (1) The Magician, (2) The High Priestess, (3) The Empress, (4) The Emperor, (5) The High Priest (The Hierophant), (6) The Lovers, (7) The Chariot, (8) Strength, (9) The Hermit, (10) Wheel of Fortune, (11) Justice, (12) The Hanged Man, (13) Death, (14) Temperance, (15) The Devil, (16) The Tower, (17) The Star, (18) The Moon, (19) The Sun, (20) Judgment, (21) The World
Bonus cards: none
Minor Arcana Type: Pips
Minor Arcana Suites:
Earth (Pentacles – represented by crystals)
Air (Swords – represented by feathers)
Fire (Wands – represented by moths)
Water (Cups – represented by shells)
Court Cards:
Child
Knight
Queen
King
Card backs: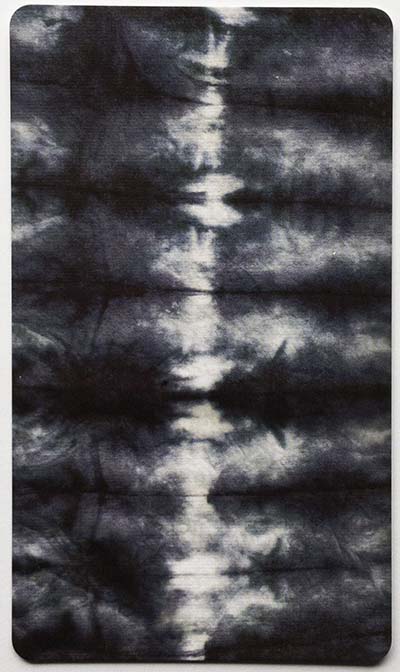 Some of My Favorite Cards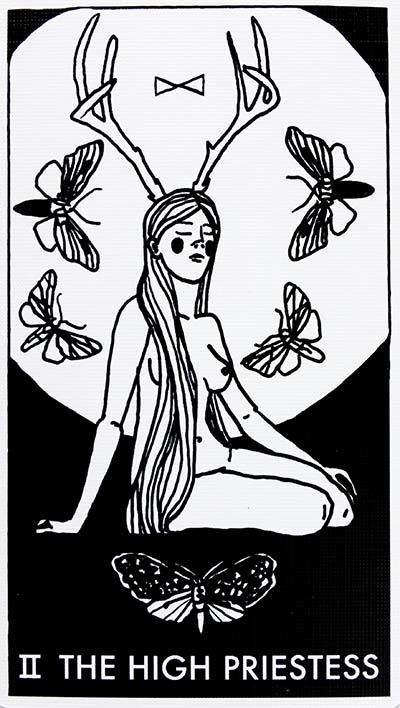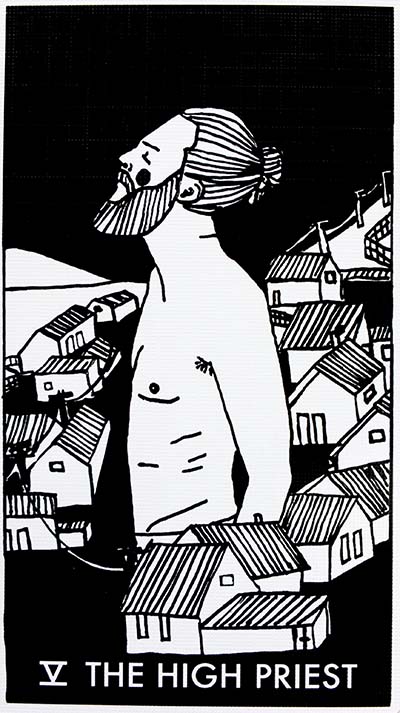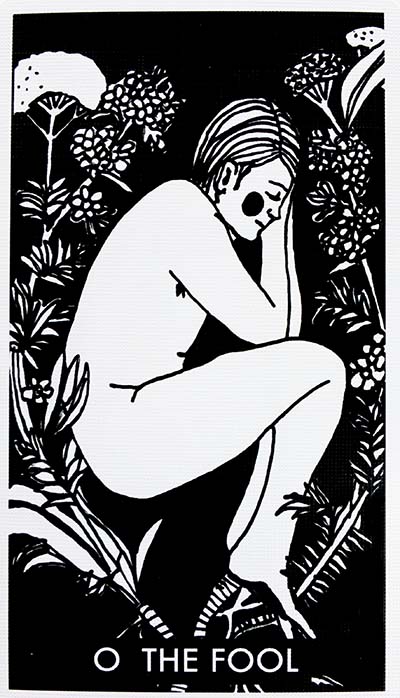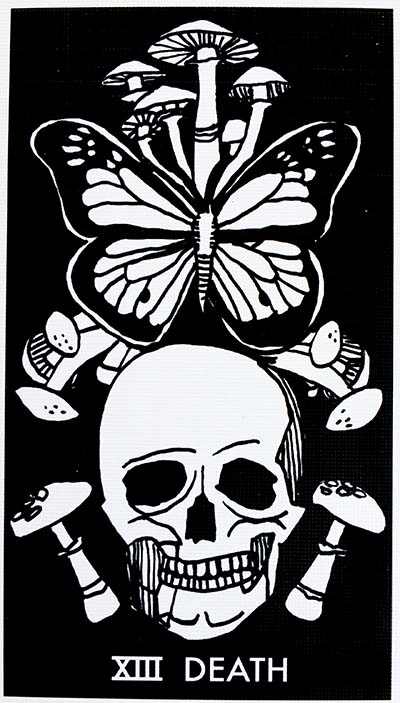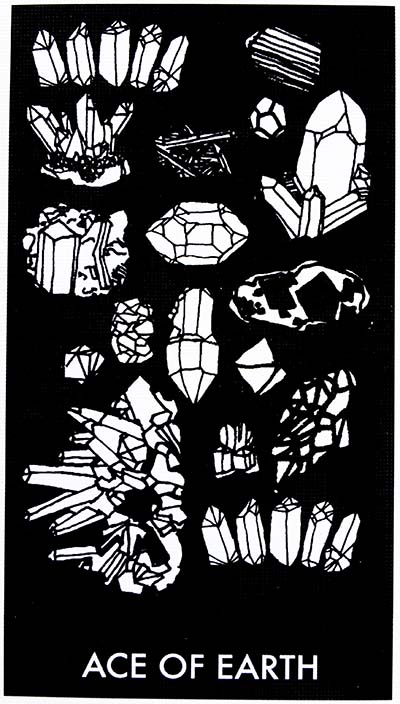 (Affiliate link) Buy the Nomad Tarot Guidebook on Amazon Now: