Mystic Mondays Tarot Review
Mystic Mondays is a modern tarot deck created by artist and illustrator Grace Duong. It features colorful, vector-style illustrations. The Mystic Mondays feels fresh and summery with motifs of tropical fauna and flora. It's colorful and minimalist with a hint of a vaporwave aesthetic.
Mystic Mondays uses a minimalist style to convey tarot archetypes and meanings. Figures in the deck lack facial details beyond hair and a mouth. I find that this style of portraying characters and scenes facilitates tapping into your subconscious during a reading. This makes the deck excellent for meditation, intuitive readings, and tarot journaling. For beginners, you might find yourself hung up on cards in the Minor Arcana that are non-illustrative. Luckily, there's a great guidebook that comes with each deck. The naming of the cards follows traditional Rider-Waite-Smith titles with the exception of Princesses as Pages.
The deck comes in a clamshell style box that keeps the cards and a small guidebook. While I love the holographic metallic edging on the cards, it does seem to continually flake. Sometimes this flaking gets in between the cards and scratches the glossy finish. Not a huge problem, but it does sometimes distract from the images when reading in brightly lit spaces. And because of this type of edging, be prepared to spend time peeling the cards off of each other you first get them. Hopefully these issues can be sorted out on the next printing.
I highly recommend this deck if you're looking for something fresh and modern. I think the lack of context clues in the court cards and Major Arcana could be daunting for tarot newbies using the deck. There's also a great app that accompanies the deck. If you're on the fence with this deck, you can always try out a digital version first.
(Affiliate Link) Buy the Mystic Mondays Tarot on Amazon Now:


Mystic Mondays Tarot at a Glance
Reviewed Edition: Self-published Kickstarter Edition 2017
Creators: Grace Duong
Number of cards: 78
Major Arcana: 22
Minor Arcana: 56
Cardstock: standard, metallic foil edges, glossy
Card Size: 2.75" x 4.75"
Guidebook: 160 pages, color
Box: clamshell style box
Tarot Traditions and Systems: mostly Rider-Waite-Smith (RWS)
Major Arcana Names:
---
Early release sale! 
Journey Through the Tarot Workbook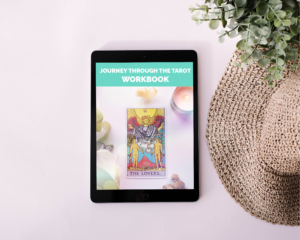 $11 USD from $27
---
(0) The Fool, (1) The Magician, (2) The High Priestess, (3) The Empress, (4) The Emperor, (5) The Hierophant, (6) The Lovers, (7) The Chariot, (8) Strength, (9) The Hermit, (10) Wheel of Fortune, (11) Justice, (12) The Hanged Man, (13) Death, (14) Temperance, (15) The Devil, (16) The Tower, (17) The Star, (18) The Moon, (19) The Sun, (20) Judgment, (21) The World (Note: Major Arcana are unnumbered in this deck)
Bonus cards: none
Minor Arcana Type: Combination of illustrative RWS style and pips
Minor Arcana Suites:
Cups
Swords
Pentacles
Wands
Court Cards:
Princess (as Page)
Knight
Queen
King
Card backs: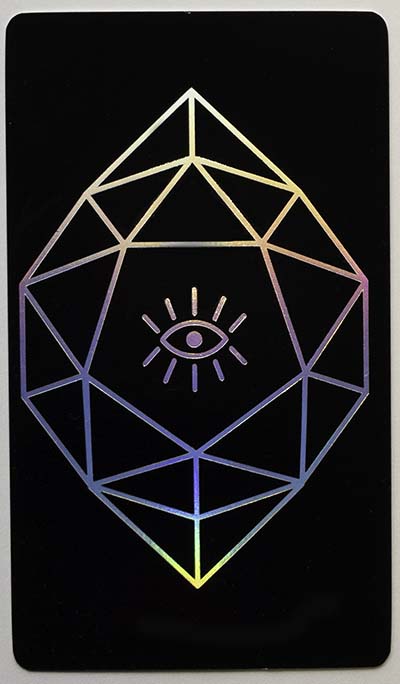 Some of My Favorite Cards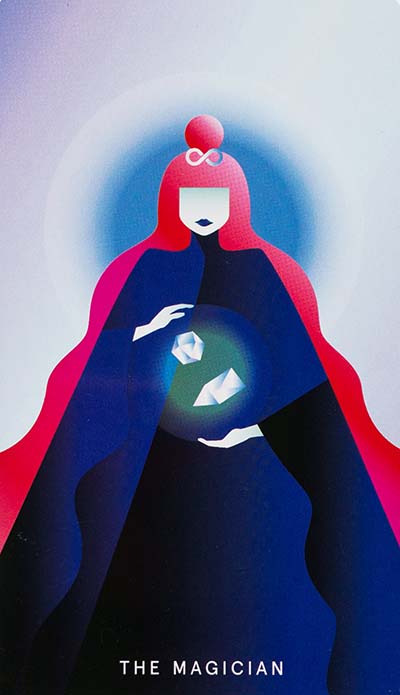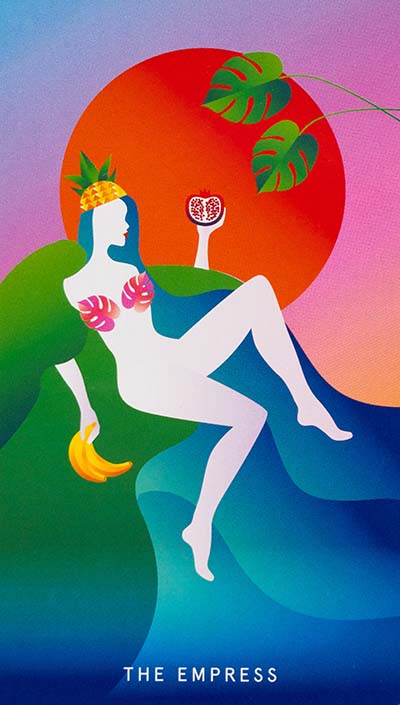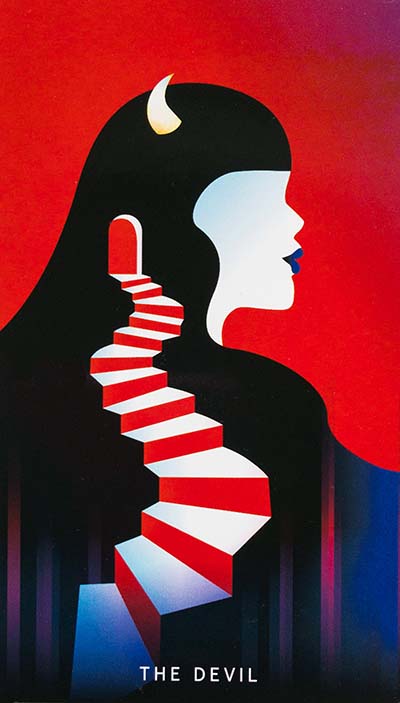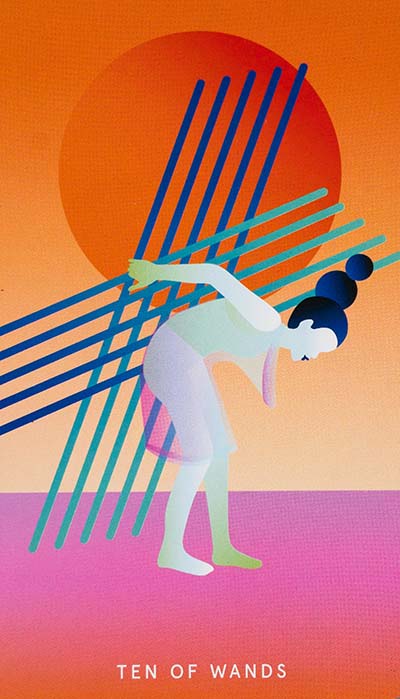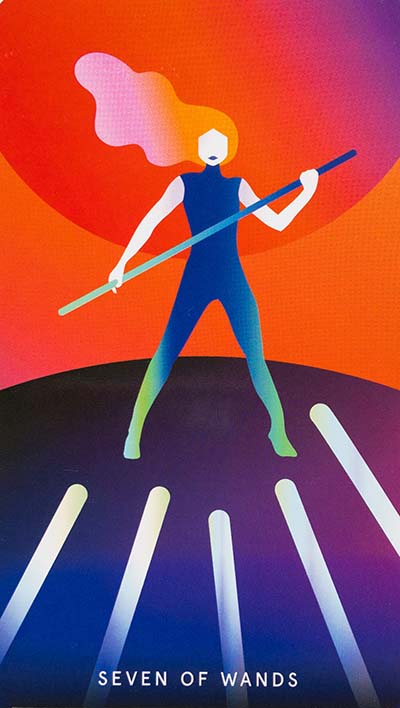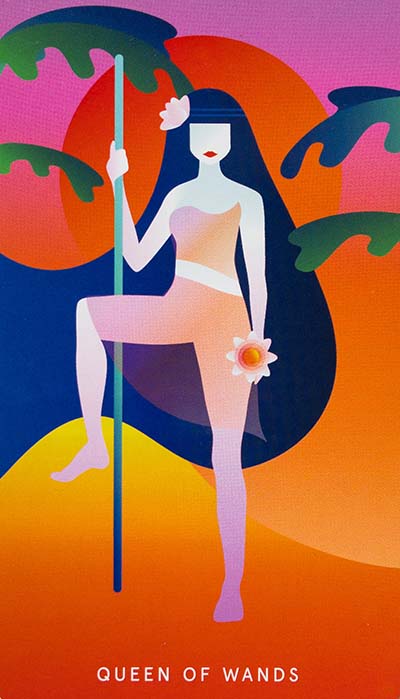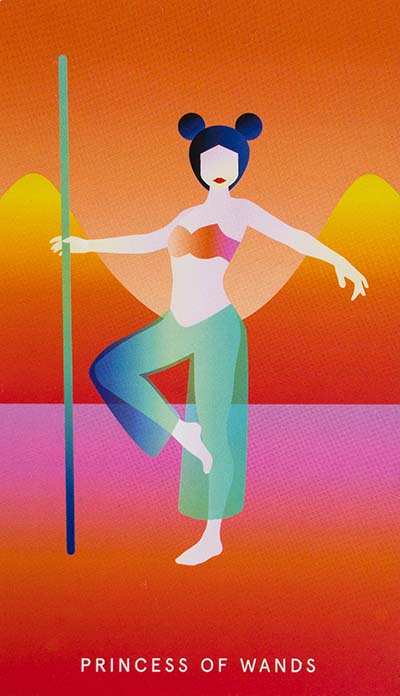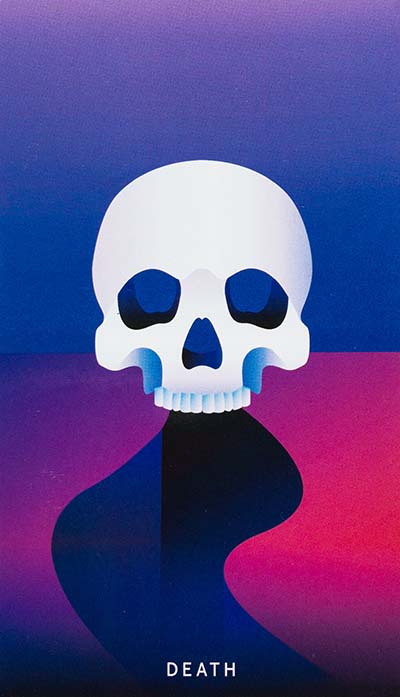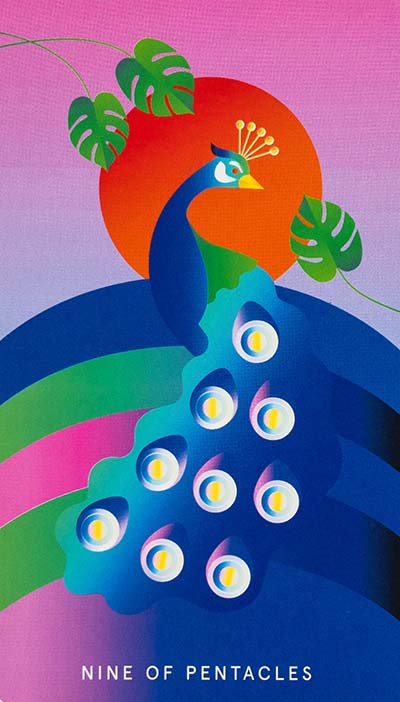 (Affiliate Link) Buy the Mystic Mondays Tarot on Amazon Now: