Everyday Witch Tarot Review
The Everyday Witch tarot was created by author Debra Blake with beautiful illustrations by Elisabeth Alba. This a fun, witchy deck in the tradition of Rider-Waite-Smith tarot. The characters wear witches hats, ride brooms, and make plenty of magic. The deck blends a fantasy feel with modern elements. See The King of Pentacles versus the Temperance card. But these anachronistic elements don't feel a bit out of place.
This deck would be great for beginners. The detailed illustrations by Alba make the cards easy to read. While I'm a big fan of minimalist tarot decks, I do love that the characters in the Everyday Witch display unambiguous emotions. This lends a very real and grounded feeling to readings using this deck. That's surprising, considering the magical imagery! It's worth noting that the card backs don't facilitates reversals. Reversed cards are also not covered in the guidebook.
There are two ways I'd love to see the deck improved in future iterations. For a deck published in 2017, the Everyday Witch Tarot lacks diversity or any apparent POC characters. There are some tanned characters. That being said, the darkest person in the deck is a suntanned red-head working in a garden. I'm surprised that a recently published, beautifully illustrated, and otherwise incredibly well thought out deck missed the mark on this. My other hope is that the cardstock could be improved. It feels much thinner than standard playing card stock. Unfortunately, the cards are easy to bend and show wear at the edges.
Overall, this is a charming deck with beautiful illustrations and some very clever twists on traditional tarot imagery. I highly recommend to for readers of any level of experience!
(Affiliate Link) Buy the Everyday Witch Tarot on Amazon Now:


The Everyday Witch Tarot at-a-Glance
Reviewed Edition: Mass-market first edition published by Llewellyn Books 2017
Creators: Deborah Blake (author) and Elisabeth Alba (illustrator)
Number of cards: 78
Major Arcana: 22
Minor Arcana: 56
Cardstock: Thinner than standard, glossy
Card Size: 2.75" x 4.60"
Guidebook: 252 pages, full color
Box: Boxed kit (no tuck boxes or bags)
Tarot Traditions and Systems: Rider-Waite-Smith (RWS)
Major Arcana Names:
---
Early release sale! 
Journey Through the Tarot Workbook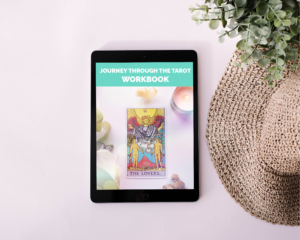 $11 USD from $27
---
(0) The Fool, (1) The Magician, (2) The High Priestess, (3) The Empress, (4) The Emperor, (5) The Hierophant, (6) The Lovers, (7) The Chariot, (8) Strength, (9) The Hermit, (10) Wheel of Fortune, (11) Justice, (12) The Hanged Man, (13) Death, (14) Temperance, (15) The Devil, (16) The Tower, (17) The Star, (18) The Moon, (19) The Sun, (20) Judgment, (21) The World
Bonus cards: none
Minor Arcana Type: illustrative, RWS style
Minor Arcana Suites:
Cups
Pentacles
Swords
Wands
Court Cards:
Page
Knight
Queen
King
Card Backs: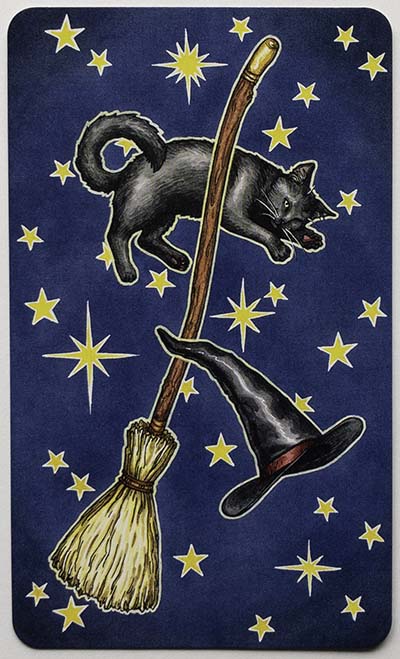 Some of My Favorite Cards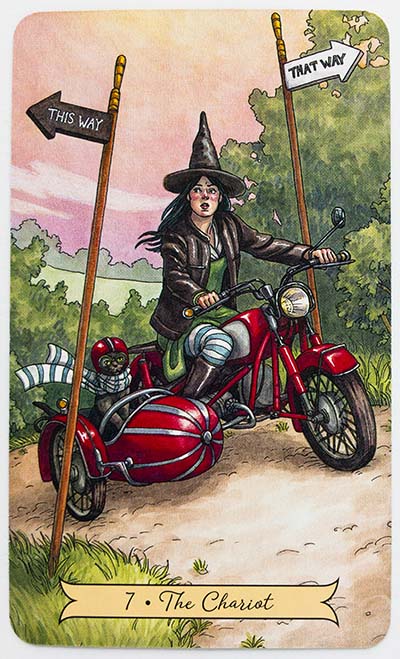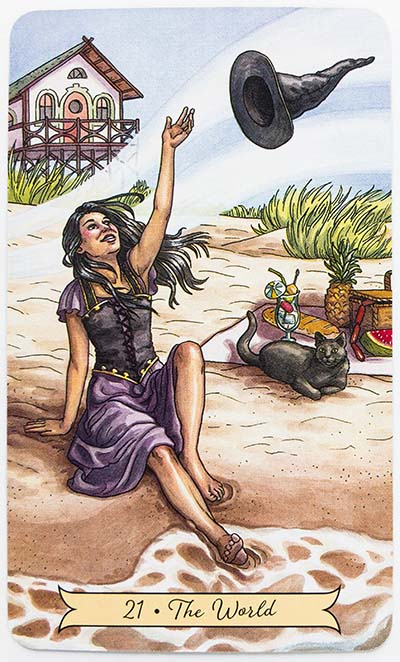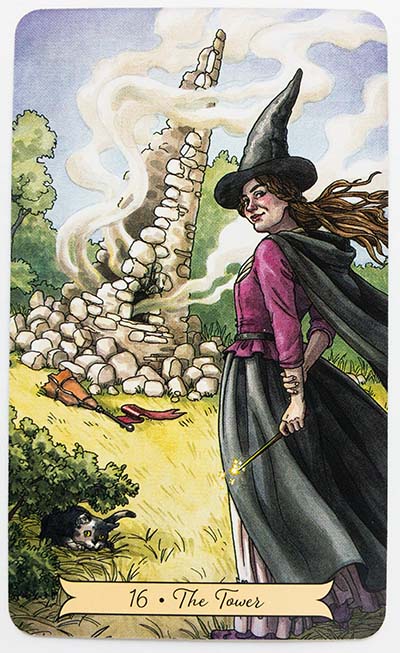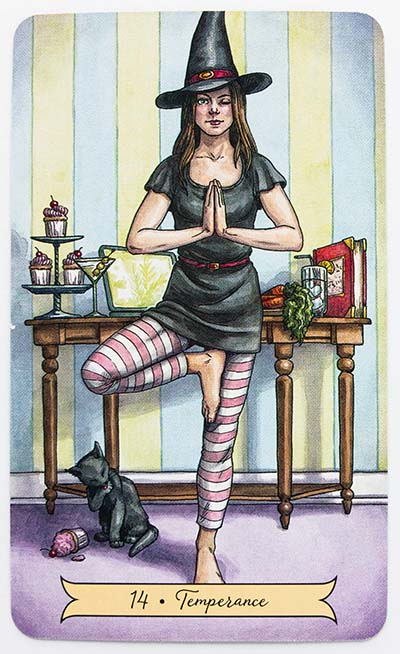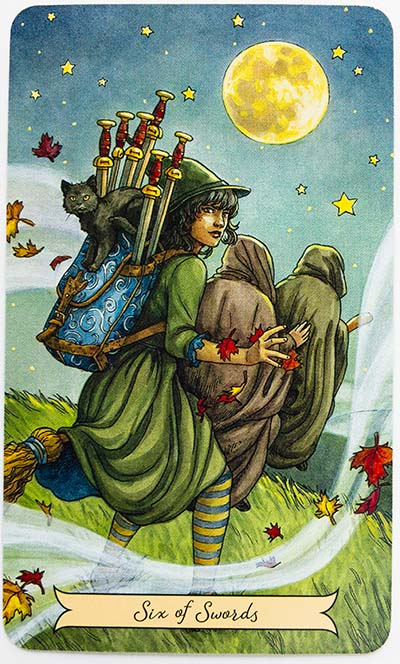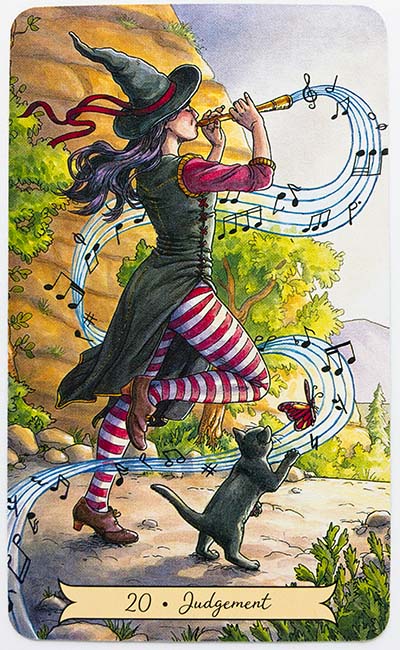 (Affiliate Link) Buy the Everyday Witch Tarot on Amazon Now: